About Us
At Halter Landscaping our motto is "Taking care of your property like it's our own." We believe that what is valuable to you, should also be treated as valuable to us. The same service we appreciate is the service we aim to provide to each customer. Every effort is given to show that we see your property as your investment and aim to provide you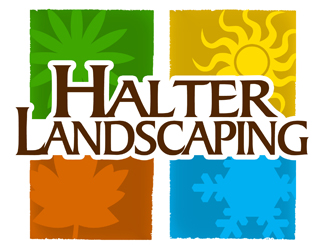 with the best care possible.
Residential
Halter Landscaping is a licensed and fully insured landscape company for Berks, Montgomery, Chester Counties and the surrounding areas in Pennsylvania. We offer specialized services in many facets of the landscape business. Our focus is on keeping our customers' valuable property improved, perfected and maintained to meet the expectations for each property owner.
Commercial
Halter Landscaping can provide commercial maintenance of industrial and office complexes, shopping centers, retirement and apartment communities, and more.
Plus, emergency landscape service and repair is available for all residential and commercial properties which have been damaged by severe weather.

Our History
Halter Landscaping was founded by Nathaniel and Colin Halter, who have been providing landscaping expertise to homes and businesses in the Berks County area since 2009. Since his 14th birthday, Nathaniel began learning the craft of landscaping through various job opportunities and gained the understanding that hard work, dedication, respect and commitment to excellence are the corner stones of successful landscaping projects.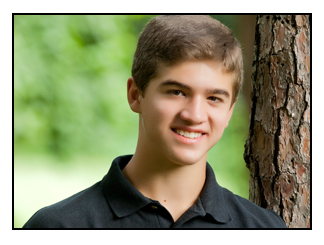 In 2013, Nathaniel graduated as the Valedictorian of the Berks Christian School senior class. With high honors he was awarded a scholarship to Albright University of Reading, PA, where he is currently pursuing a bachelor's degree in Business Management. Nathaniel founded Halter Landscaping in the summer of 2009 in order to apply his vision of quality landscape construction, expert maintenance services, and a landscape philosophy grounded in eastern Pennsylvania's unique climate and geography.
In equal partnership with Nathaniel is his brother, Colin. Currently, a junior at Berks Christian School, he is enrolled in various honors classes and is in the process of determining his future plans after graduating.
This growing company employs several other well-trained and professional staff as needed dependent on the project scope. Each employee is partnered with Halter Landscaping in their pursuit of excellence for each project. Customers have been depending on Halter Landscaping as they see the quality workmanship portrayed. References are always available upon request.
Halter Landscaping is grounded in principles foundational for best business practices. We are focused on providing a premier level of professional, quality service and craftsmanship to customers who demand only the best and require extreme commitment in the care and construction of their home and business landscapes.

Request a free estimate, schedule service or sign up for a regular maintenance contract which can help to eliminate frequent scheduling calls. Halter Landscaping will always work with you to accommodate your schedule.